Originally published in the Armenian Reporter for July 21, 2007.
Bako Sahakian elected Karabakh President in landslide
Election marked by high turnout, judged "free and fair"
By Emil Sanamyan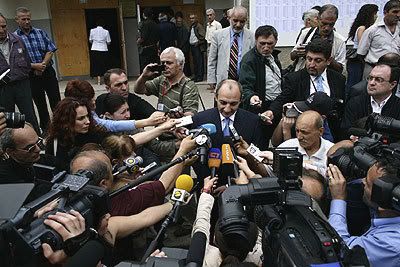 STEPANAKERT – According to preliminary results of the Central Election Commission (CEC) of the Nagorno Karabakh Republic released in the morning of July 20, Bako Sahakian is on his way to be certified as the victor in the July 19 election and the next president of NKR.
With 67,695 votes counted for all candidates, NKR CEC Chairman Sergei Nasibian reported that Mr. Sahakian led with 57,828 votes or 85.42%, followed by Masis Mayilian with 8,270 votes (12.21%), Armen Abgarian with 856 votes (1.26%), Hrant Melkumian with 532 votes (0.8%) and Vania Avanesian with 202 votes (0.3%).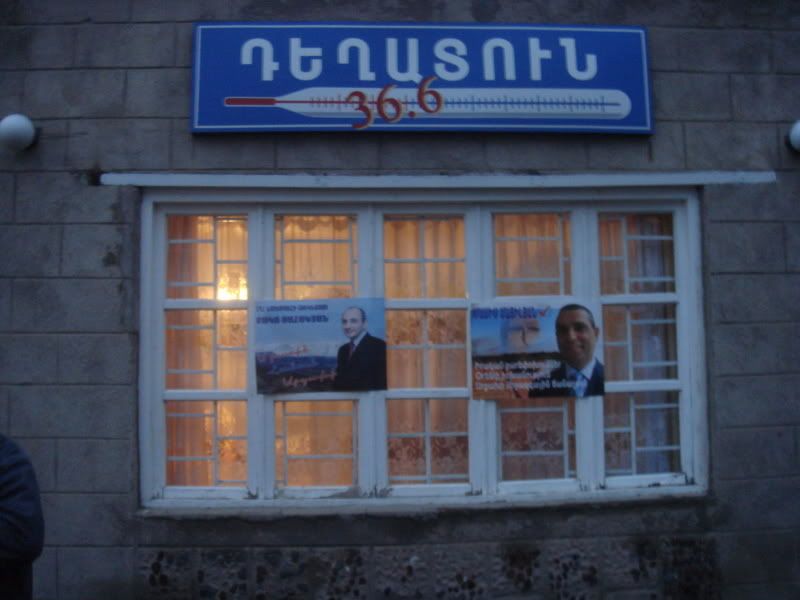 Of the 92,152 registered voters in NKR, 71,285 (or more than 77%) turned out to vote in the election. The voters were most active in Askeran (82%) and New Shahumian (80%) regions, with the turnout lowest in Stepanakert (55%).
The report of the Independent American Monitoring Delegation released on July 20 described the elections as "conducted freely and in a transparent way according to both the laws of Nagorno-Karabakh and international standards."
The American monitors were led by retired Ambassador Vladimir Matic, a former senior Yugoslav diplomat now teaching international relations at Clemson University, and Paul Williams, former State Department lawyer and director of the Public International Law & Policy Group.
Both Amb. Matic and Mr. Williams monitored Karabakh elections in the past and they pointed to "steady progress in building democratic institutions and developing the practice of participation in the political process."
Other observers from Europe, Russia, Armenia and other former Soviet republics largely concurred with the view of the American delegation.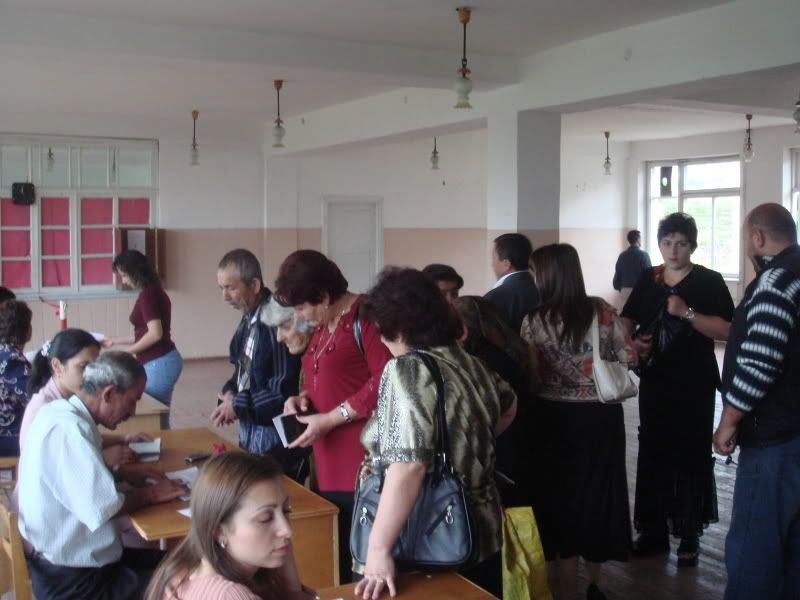 This correspondent was able to visit several polling stations in Stepanakert and Shushi, and observed an orderly and transparent voting process.
As the voting concluded at eight in the evening on July 19, the local public television aired live the counting process from a number of precincts around Nagorno Karabakh. Mr. Sahakian, who held cabinet-level positions in security and law-enforcement since 2001 and was backed both by the incumbent government and parliamentary opposition, took an early commanding lead.
The campaign of Mr. Sahakian's main opponent Mr. Mayilian filed more than a dozen complaints to the CEC claiming procedural violations during voting. CEC's Mr. Nasibian said that about half of these complaints were addressed throughout July 19, with the rest still under review as of press time.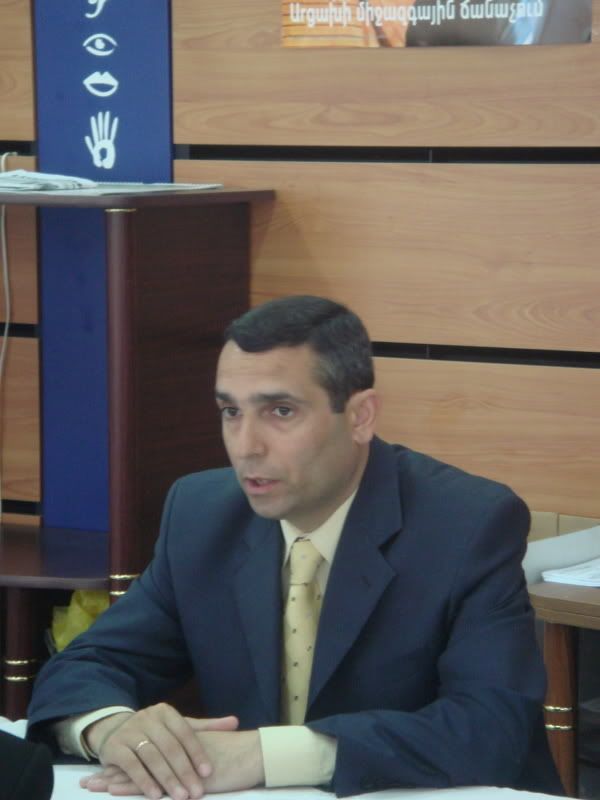 Mr. Mayilian, speaking at a press conference in the afternoon of July 20 said that it would be "fair to note that [violations] had no decisive impact on the final results." He said he will congratulate Mr. Sahakian for his victory as soon as the final results are published. "The most important thing," he said, "is that the supremacy of the law won in this country and that means a victory for our country."