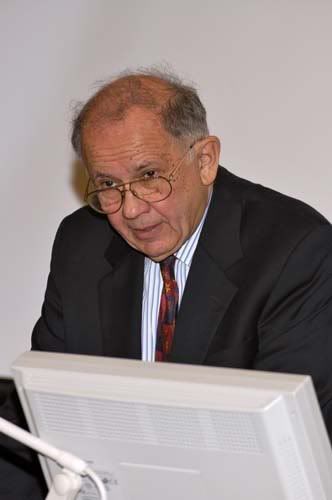 The column below first appeared in the Armenian Reporter on March 10, 2007.
From Washington, in brief
By Emil Sanamyan
Turkey's boosters admit they've "lost the battle for history" – but carry on lobbying
Turkish Parliament members will be lobbying the U.S. Congress against the Genocide Resolution with the help of a "Pink Book," the Turkish Daily News reported on March 2. This colorful edition "includes detailed information and documents concerning the genocide allegation."
But even veteran Turkey boosters aren't buying into this approach. At a February 28 Open Society Institute roundtable discussion, former U.S. Ambassador to Turkey (1989-91)
Morton Abramowitz
counseled listeners on the Turkish efforts to deny the Armenian Genocide: "I think Turkey has lost, here at least, the battle of history. I don't think there is anything you can do here which will convince legislators that this is an open question that you got to leave it to the historians. I don't think that it is, rightly or wrongly, an effective argument here.
"And the basic argument, and one that has been made repeatedly, one that I made before the [1991] Gulf War… is the extraordinary and important ties between the two countries which legislators must understand and balance against whatever [are] their moral feelings. This is the only reasonable argument that can have an impact."
Journalist
Cem Sey
with the Turkish service of Deutsche Welle (Germany) added: "You said that Turkey has lost the historical battle in the United States already. I believe Turkey lost it everywhere in the world, including Turkey."
Abramowitz appeared to agree with that, as Sey continued: "Because after Turks understood that there had been some hundred thousands people died, everybody knew what happened. So, I think this is not the debate. "Therefore I don't believe a resolution in the United States, like it was in Germany and other countries, that it will cause a big problem between the two countries. There will be serious [nationalist] backlash, I'm sure, but it will be temporary…"
* * *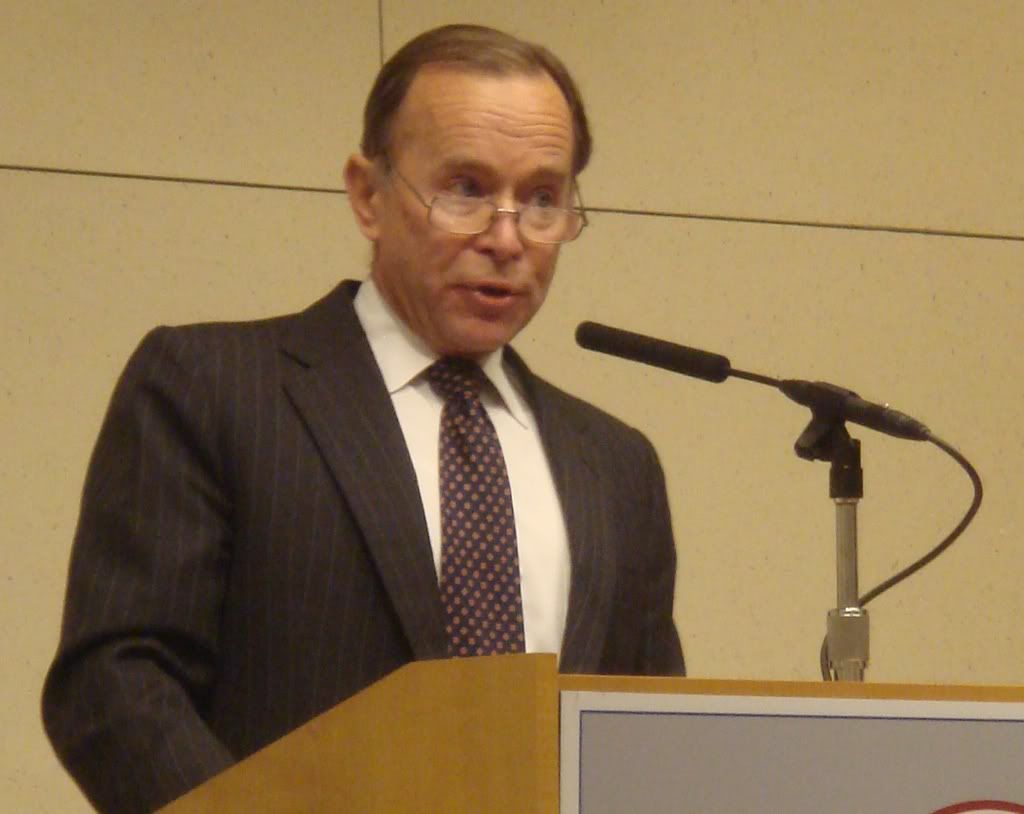 Another former Ambassador to Turkey,
Mark Parris
(1997-2000), used the "Abramowitz argument" in his "Don't go cold on Turkey" op-ed in the March 3 Wall Street Journal.
In its response, the
Armenian National Committee of America
(ANCA) recalled that the souring of U.S.-Turkish relations were "loudly but falsely predicted" when President Reagan publicly affirmed the Genocide in 1981; likewise, whenever U.S. legislation has referred to the Genocide, no backlash has ever materialized.
"Despite threats of retribution, Turkey has taken only token steps against the European Parliament, Canada, France, Germany, Italy, Belgium, Argentina, Austria, the Netherlands, Poland, Russia, Sweden, Switzerland, and other states and international bodies that have recognized the Armenian Genocide. In fact, despite all its threats in 2001 against France's recognition of the Armenian Genocide, trade between France and Turkey grew 22 percent the following year, and has grown by 131 percent over the past five years," the ANCA response went on.
In another response letter,
Ross Vartian
, the Executive Director of the U.S.-Armenia Political Action Committee (USAPAC), argued that "it is long past due for the United States to reaffirm Armenian and American history despite Turkish threats, and to support those in Turkey who serve democracy and reform by speaking freely."
Senate committee stalled on Hrant Dink resolution, Hoagland nomination
This week, the
Senate Foreign Relations Committee
was to consider a resolution offered by its chairman, Sen. Joe Biden (D-DE), commemorating the life of Turkish Armenian journalist Hrant Dink and condemning his assassination. The proposed Senate Resolution (S. Res. 65) contains a reference to the Armenian Genocide, for discussion of which Dink was prosecuted. The AAA, ANCA, and USAPAC have all urged passage of this resolution.
But during the committee's March 6 business meeting, its ranking member Sen. Dick Lugar (R-IN) requested that the resolution's consideration be postponed (held up) until the committee's next business meeting. ANCA reported that Lugar's request came after "heavy State Department pressure" over the resolution's language referring to the Armenian Genocide.
A spokesman for the State Department in effect confirmed its opposition to S. Res. 65 in present form, relating to the Reporter that "the State Department has consistently explained to members of Congress and their staffs our view that passage of any amendment that politically determines the definition of the horrific suffering of Armenians in 1915 is inappropriate and unhelpful."
* * *
According to a Senate source, no committee action is anticipated on the nomination of Richard Hoagland to be Ambassador to Armenia. The nomination is "just sitting." Foreign Relations Committee member Sen. Bob Menendez (D-NJ) placed a hold on the White House candidate in part to protest the Administration's policy on the Armenian Genocide.
State Department narcotics report drops Azeri allegations
The "Narcotics Control Strategy Report" was released on March 1. This is one of over a dozen congressionally-mandated reports issued annually by the
U.S. Department of State
. The report contains a country-by-country analysis prepared by U.S. embassies, which rely mostly on local governments for information. One of these governments is Azerbaijan's, which has long accused Karabakh and Armenia of everything under the sun, including drug running.
Last year's report referred to the Azeri government's allegation that Karabakh was one several routes used by international drug runners. While the State Department never endorsed such claims, the reference itself has been used by Azeris in their propaganda.
On April 5, 2006,
NKR's Foreign Minister Georgy Petrossian and Police Chief Armen Isagulov
sent a letter to senior State Department officials once again denying the Azeri claims. The letter – made available to the Reporter by the Nagorno-Karabakh Republic's office in Washington – stated in part that as early as "in 2002, the NKR Government called upon relevant international bodies to send an independent verification mission to Nagorno-Karabakh to assess the situation on the ground, but no action was taken."
The Azeri allegations had been referenced in State Department narcotics reports since 1996. After NKR officials first complained in 2002, the report added references to Nagorno-Karabakh's counter-proliferation efforts and stated that "the United States does not have independent confirmation of [Azerbaijan's] allegations."
In 2004, the report dropped Azeri allegations altogether, but they crept back into the report in 2006, before being removed again this year.
At the same time the report points out that unlike Armenia, "Azerbaijan is located along a drug transit route running from Afghanistan and Central Asia into Western Europe." The same report says that Armenia's currently modest drug problem could potentially be exacerbated should borders with Turkey or Azerbaijan open.