First published in the Armenian Reporter, June 16, 2007
From Washington, in brief
By Emil Sanamyan

Armenia still on U.S. trafficking "Watch List"
The U.S. Congress passed the "Trafficking Victims Protection Act" in 2001, mandating that the State Department issue annual reports that rate the world's efforts to counter human trafficking (primarily for the purposes of forced labor and prostitution). The most recent report was issued on June 12.
In accordance with the Act, the annual "Trafficking in Persons Report" puts countries into three "tiers." The Act envisions U.S. aid cuts to countries repeatedly placed in the Tier 3 category. This year these countries include those already sanctioned by the U.S. for other reasons (for example, Iran) or countries too rich to need U.S. assistance (Saudi Arabia and other Persian Gulf petro-states). This year, too, Georgia was for the first time included in Tier I as "fully complying" with the Act.
Since the report began being issued, Armenia has been included (along with most of the world) in Tier 2. Countries in this tier do not meet U.S. standards on fighting trafficking, but "are making significant efforts to do so." But since 2005, Armenia has been relegated to the report's "Watch List," just short of Tier 3, which also includes Russia, the Ukraine, and Moldova – all major sources of trafficking victims.
In its interim assessment released on January 19, the State Department encouraged Armenia and 38 countries to take additional measures to address trafficking issues in order to be removed from the list. In the end, although the U.S. acknowledged "moderate improvements" in Armenia, it described the government's prosecution of officials allegedly involved in trafficking-related corruption as "inadequate."
The June 12 report justified keeping Armenia on the "Watch List" "because of its failure to show evidence of increasing efforts over the past year, particularly in the areas of fighting trafficking-related corruption and providing victim assistance." Connect to www.state.gov for the complete report.

Professor uncovers U.S.-based anti-Armenian propagandist
In articles first published last month by the Istanbul Armenian Agos newspaper, one of the world's leading experts on the Armenian Genocide, University of Minnesota History Professor Taner Akçam, revealed the identity of one of the Internet's most active Genocide deniers: 50-something cartoonist Murad Gunem.
Under the pen name "Holdwater," Mr. Gunem has gained notoriety through his "Tall Armenian Tale" website, where he routinely targets Turkish intellectuals who acknowledge the Genocide (such as Prof. Akçam), compares Armenians to rodents, and widely quotes the late disbarred lawyer Sam Weems, who penned an anti-Armenian hate book in 2002 that has since been distributed by the Turkish lobby.
Prof. Akcam determined "Holdwater's" identity as Gunem through his reference to a letter he wrote to then-President Jimmy Carter in 1980 and subsequent correspondence, which was made available to Prof. Akcam by the U.S. government archives. Connect to www.muradgumen.org for more on the story.
Poll: Turks see U.S. as the biggest threat to their security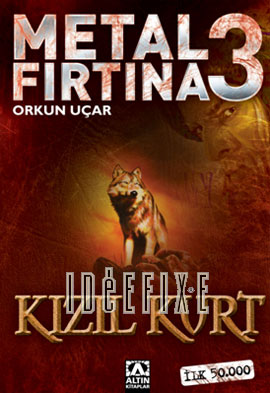 When asked to name the source of the most imminent threat to them, more Turks identify the U.S. than any other country, according to an opinion poll cited by Turkey's Zaman newspaper on June 11.
According to a poll conducted on behalf of the Istanbul-based Bilgi University, more than 35 percent of respondents said the U.S. is the greatest threat to Turkey, followed by Iraqi Kurdistan with over 25 percent.
Less than 3 percent thought that Armenia posed a serious threat. That was fewer than those who named the European Union (5.5 percent), Israel (4.2), and Iraq (3.4), but more than those who named Iran (1.5).
More than 71 percent said that Turkey has no friends or significant allies, and a full half of the respondents believe that the European Union wants to divide Turkey.
When asked about issues that "would not befit their national values," 45 percent Turks polled named atheism, 38 percent said being Christian or Jewish, 23 percent said homosexuality, 21 percent said communism, 19 percent said radical Islam, and 8 percent said extreme nationalism.

Turkish government opposes invasion of Iraqi Kurdistan
"There are 500 terrorists in Iraq; there are 5,000 terrorists inside Turkey. Has terrorism inside Turkey ended for us, to [allow us to] think about an operation in northern Iraq?"
Turkey's Prime Minister Recep Tayyib Erdogan asked this question rhetorically on June 12 in reference to Kurdish rebel forces and in apparent defiance of the Turkish military's calls for invasion, the Turkish Daily News reported the next day.
Tensions along the border with Iraqi Kurdistan rose as the Turkish military launched aerial and artillery attacks on Kurdish-held border areas and threatened a larger invasion strongly opposed by the United States (see this column in the June 9 Reporter). Iraqi Kurdish and Shiite leaders warned of a full-scale war in the event of invasion.
The Turkish build-up came amid an increased number of Kurdish attacks inside Turkey and just over a month before general elections, in which the nationalist military establishment hopes to unseat the relatively more moderate Erdogan government.
A number of Turkish commentators have linked the Turkish military's show of force to efforts to discredit the government as weak on security. But according to the latest polling data, Erdogan's Justice and Development Party is still close to winning enough votes to form a new government single-handedly.
Also on June 12, the Kurdistan Workers' Party declared a unilateral cease-fire with Turkey. "We will not carry out attacks other than for self-defense," its statement said.
Experts: Russia's Azerbaijan radar offer doesn't make technical sense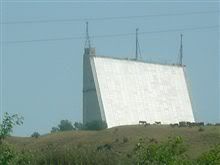 The little-known Russian military base in Azerbaijan was thrust into the news last week, when President Vladimir Putin offered the U.S. "joint use" of its early warning radar instead of building new radars in Central Europe (see this column in the June 9 Reporter). President George W. Bush and his officials found the proposal "interesting" and suggested that experts look into it.
Since then, at least two military experts questioned the feasibility of the radar's use by the U.S.
On June 8, Duncan Lennox of the London-based Jane's Strategic Weapons Systems told Radio Liberty that "the problem is that if you have the radar too close to the launch point [as the one in Azerbaijan is to neighboring Iran], the missile will overfly that radar and will then be going away from the radar." It would thus be unable to guide interceptors to shoot down such a missile, and would only be useful in providing an additional early warning of a missile launch.
And in the June 13 issue of the Eurasia Daily Monitor published by the Washington-based Jamestown Foundation, one of Russia's top military experts Pavel Felgenhauer noted that the purpose of Russia's radar in Azerbaijan is to detect U.S. missile launches from the Indian Ocean, not those from Iran's territory. This radar "cannot be moved, it cannot be retargeted," he wrote.
Mr. Felgenhauer also argued that an installation located so close to a target country is vulnerable to a conventional attack. He suggested that while Russia's offer to the U.S. is "technically senseless," it may provide for "a politically attractive way to end the mounting confrontation" over missile defense.
Mr. Lennox suggests that Russia just wants to be in the loop on the U.S. plans. He said: "I believe the Russians are saying, 'Look, why don't you talk to us first before deciding where to put things?' That is the sort of feeling I get from what is being said."
Bush wants Kosovo independence "sooner rather than later"
On the first-ever visit by a sitting U.S. President to the Balkan nation of Albania on June 10, President George W. Bush reiterated America's support for the independence of the majority ethnic Albanian Kosovo, which broke away from Serbia with the U.S. and European help in the 1999 war.
News agencies quoted President Bush as saying that "America believes that Kosovo ought to be independent," and that "the time is now to move the Ahtisaari plan" – a proposal prepared by United Nations' envoy Martti Ahtisaari that would formalize Kosovo's internationally supervised independence ahead of eventual international recognition. President Bush reiterated the call during his visit to Bulgaria the next day.
Serbia and Russia, the latter with veto power on the UN Security Council, oppose Kosovo's independence. Although, President Bush said that Kosovo should become independent "sooner rather than later," it appears that Russia's objections are likely to postpone any UN action for now.
On June 11, State Department spokesman Sean McCormack said that while the U.S. wants to "move forward" on the issue as soon as possible, no dates have been set, and political consultations were underway. Western commentators suggest that unless Russia lifts the veto threat, Kosovo may be encouraged to declare unilateral independence with subsequent Western recognition.