First published in June 9, 2007 Armenian Reporter
From Washington, in brief
By Emil Sanamyan

House subcommittee proposes Armenia, Karabakh aid levels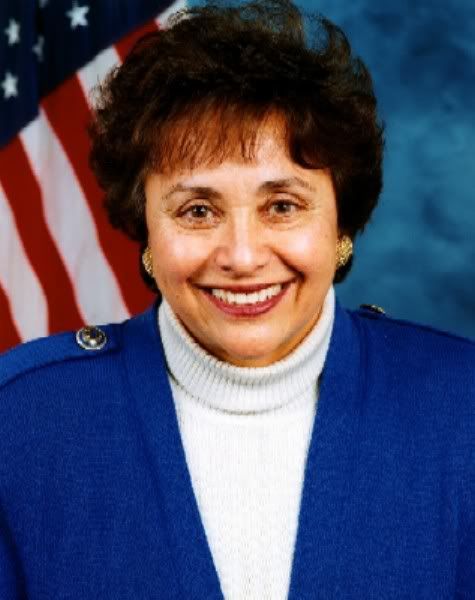 A key congressional subcommittee nearly doubled the Bush Administration's foreign aid request for Armenia and proposed more aid to Nagorno-Karabakh in Fiscal Year 2008, Armenian-American advocacy groups and congressional sources reported on June 5 and 6.
Subcommittee allocations are typically endorsed without major changes in the Appropriations Committee and the House of Representatives' votes, which are expected to take place later this month. But the bill would still need to be reconciled with the Senate version before being signed into law.
In its June 5 meeting, the House Appropriations Subcommittee on Foreign Operations, chaired by Rep. Nita Lowey (D-N.Y.), suggested $68 million in assistance to Armenia, $6 million to Karabakh, $18 million to Azerbaijan and an additional $3.3 million in military aid to Armenia and Azerbaijan each.
The military aid falls under the Foreign Military Financing (FMF) and International Military Education and Training (IMET) programs, and does not cover other security assistance, such as the eight-year $100-million Caspian Security program, which the U.S. has been implementing in Azerbaijan.
The administration's budget request called for $35 million in economic aid to Armenia (and none for Nagorno-Karabakh). The proposed cut was part of an across the board reduction in U.S. assistance to the former Soviet Union from $509 million in FY06 to $356 million in FY08. Under the same request, Armenia would have received $3.3 million, and Azerbaijan $5.3 million under FMF/IMET programs.
The request was criticized by AAA, ANCA and USAPAC, who in recommendations submitted for the March 29 Subcommittee hearing urged Congress to provide equal amounts of military aid to Armenia and Azerbaijan, "not less than" $75 million in economic aid to Armenia and $10 million to Karabakh.
Similar recommendations were made in the March 16 letter the Armenian Caucus co-chair Rep. Frank Pallone (D-N.J.), Rep. George Radanovich (R-Calif.) and 29 other congressmen, sent to the Subcommittee chair Rep. Lowey and ranking member Frank Wolf (R-Va.). The current Subcommittee proposal comes close to meeting these recommendations.
Armenia is also set to receive U.S. developmental assistance under the $235 million, five-year Millennium Challenge Account (MCA) program, for which Congress provides funds in bulk, without country-by-country allocations. In the same funding bill, the Subcommittee proposed $1.8 billion for all countries that have qualified for MCA.
Newly-elected congressmen urged to support Genocide resolution
Freshmen Reps. Tim Walz (D-Minn.) and Gus Bilirakis (R-Fla.) sent a letter to 54 fellow congressmen newly elected in the 2006 elections, urging them to co-sponsor the House Resolution 106 affirming the Armenian Genocide.
Out of 196 congressmen that have already endorsed H. Res. 106, 19 are freshmen congressmen. In their June 6 Dear Colleague letter, a copy of which was made available by USAPAC, Reps. Walz and Bilirakis urged fellow congressmen to help reaffirm "U.S. commitment to acknowledging and studying past cases of genocide and working to ensure genocide never happens again."
They also noted the Turkish government's opposition to the measure, but argued that by threatening sanctions against the U.S. "Turkey has failed to take into account the damage that would be done to its own interests…. Furthermore, Turkey maintains normal relations with other nations who have officially acknowledged the Armenian genocide."
Reports of Turkish invasion of Iraqi Kurdistan seen as a "trial balloon"
Anonymous Turkish security officials told the Associated Press on June 6 that a large number of Turkish soldiers, up to several thousand, crossed into Iraqi Kurdistan in "hot pursuit" of Kurdish rebel forces. The report was soon denied by the U.S., Turkish, and Iraqi Kurdish officials, but not before causing widespread concerns, and jolting Turkish and international financial markets.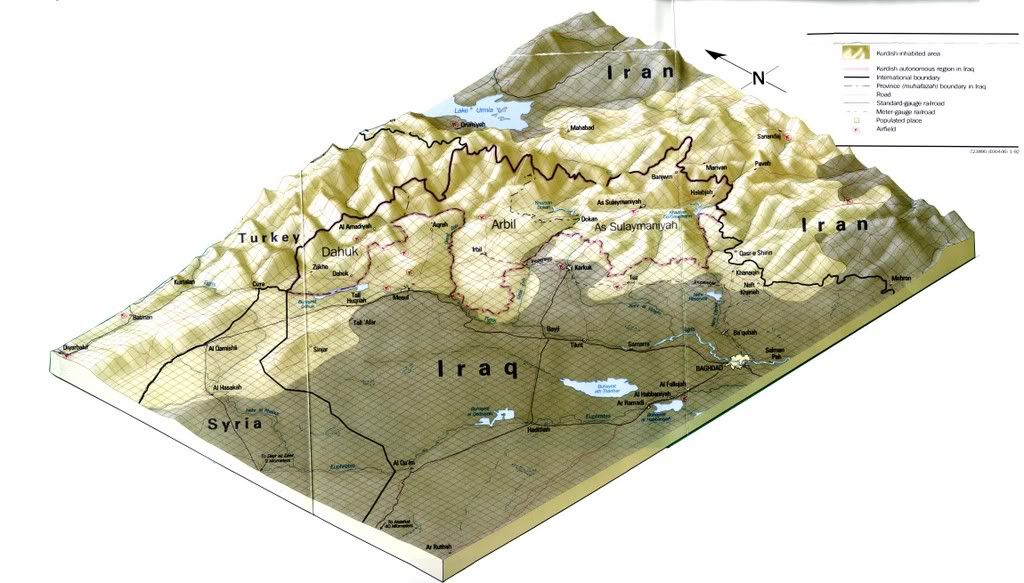 A senior Iraqi Kurdish defense official, Jabar Yawir, told Reuters that on June 6 "10 Turkish helicopters… with around 150 soldiers" landed inside Iraqi Kurdish territory, but then quickly left without engaging Kurdish forces. A Turkish military official confirmed that a "limited" raid was conducted. A Kurdish commander, Bahouz Ardal, called the earlier report of a larger invasion and the raid a "test balloon from the Turkish army" to gauge U.S. reaction.
Turkish armed forces commander Gen. Yasar Buyukanit has for months called for a military operation inside Iraqi Kurdistan, a move opposed by the U.S., but backed by many Turks, frustrated with the recently increased tempo of rebel Kurdish attacks inside Turkey. On June 4, seven Turkish gendarmerie soldiers were killed in Tunceli province, long a hotbed of Kurdish resistance.
On May 30, U.S. forces in Iraq formally handed over security responsibilities for northern Iraq to the Kurdish regional government, which runs the area as an autonomous state. In the meantime, tens of thousands of Turkish forces have been concentrated near the border with Iraqi Kurdistan.
U.S. officials, most recently Defense Secretary Robert Gates, have repeatedly issued warnings to Turkey not to invade, fearing a Turkish-Kurdish war in Iraq.
Russia offers U.S. joint use of missile defense radar in Azerbaijan
After threatening to point its missiles at planned U.S. missile defense sites in central Europe, Russia offered to cooperate with the U.S. on missile defense in Azerbaijan, where Moscow has an early warning radar that illuminates Iran's entire territory, AP reported on June 7.
U.S. National Security Advisor Steve Hadley called the proposal, which was made by Russia's President Vladimir Putin during the G8 summit in Germany, "interesting" and added that "let's let our experts look at it."
Worried by Iran's likely acquisition of longer-range missiles and development of nuclear weapons, the U.S. has sought to establish radar and interceptor sites in Poland and Czech Republic and at least one senior U.S. official has expressed interest in deploying a mobile radar in one of the Caucasus countries (see this column in the April 7 Reporter).
But the various Caucasus governments' reaction to the idea has been far from enthusiastic -- most likely our of fear of likely Iranian retaliation. There have also been vocal concerns from the Czech Republic.
While missiles currently in Iran's arsenal are not believed to be able to reach beyond the Black Sea, the country has been quickly upgrading its capabilities. The Caucasus, Czech Republic, and Poland all have mountainous areas lying on a hypothetical missile trajectory from Iran to Britain and further across the Atlantic. U.S. officials said they would go ahead with the program despite Russia's concerns.
The Russian ballistic missile defense radar in northern Azerbaijan is part of the Soviet-era missile defense system. According to recent media reports, in the next five to six years Russia plans to replace it with new radar being built on the Russian side of the Caucasus Mountains.
Russia's Ambassador to Azerbaijan previously floated the idea of "joint use" of Gabala on May 15. Presidents Bush and Putin may further discuss this and other issues during bilateral talks in the U.S. set for early next month.
DC think tank publishes journal on the Caucasus
Beginning last month, the Washington-based World Security Institute (WSI) has been publishing the journal Caucasus Context. Prof. Jim Wertsch, a Georgia expert at the Washington University in St. Louis, Mo., first launched the journal together with Zurab Karumidze (Caucasus International Forum, Tbilisi) in 2004. They are now joined as editors by Fariz Ismailzade (Cornell Caspian Consulting, Baku) and Lilit Petrosyan (WSI, Washington).
The spring 2007 issue includes interviews with Nagorno-Karabakh's President Arkady Ghoukasian, Armenia's former Defense Minister (and now Prime Minister) Serge Sargsian, former Karabakh army commander Samvel Babayan, and Azerbaijan's Foreign Minister Elmar Mamedyarov -- all conducted by American journalist Jon Sawyer in the summer of 2006.
The journal also carries a never-before-published English version of remarks then-President Levon Ter-Petrossian made at the January 1998 meeting of Armenia's National Security Council. The disagreements on Karabakh policy aired at that meeting resulted in Ter-Petrossian's resignation the following month. Visit www.worldsecurityinstitute.org to find out more.