First published on June 30, 2007 in the Armenian Reporter
News Analysis:
Independent Karabakh hosts first-ever visit by Azerbaijani official
Will trip herald a departure from existing Armenian-Azerbaijani tensions?
By Emil Sanamyan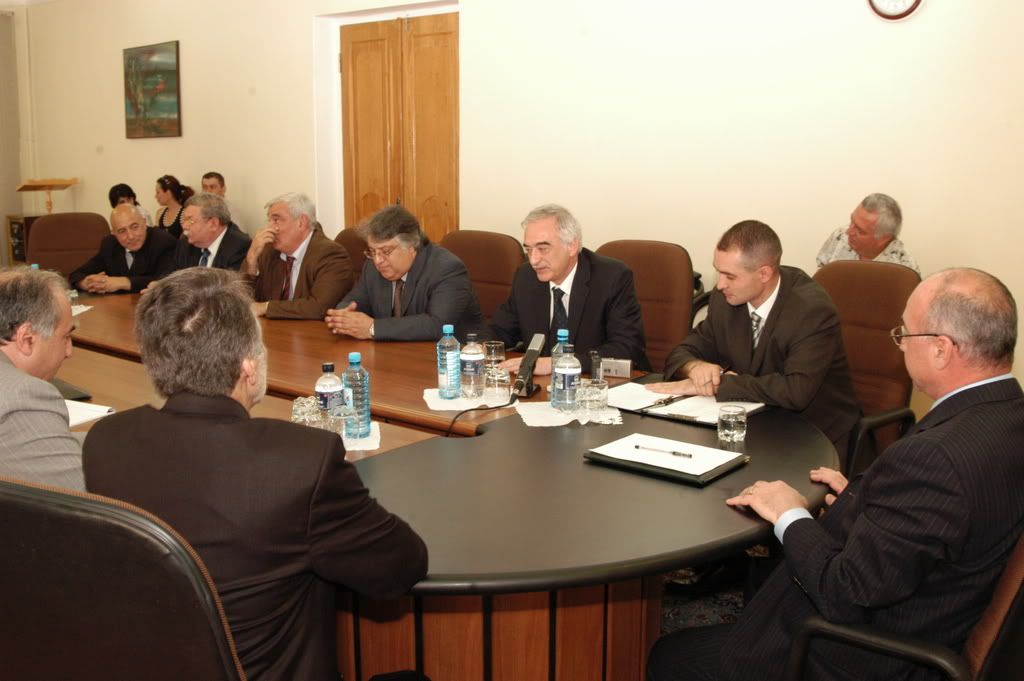 WASHINGTON
– In a major departure from long-standing policy Azerbaijan sent a delegation to Nagorno Karabakh on June 28, where it was received by President Arkady Ghoukasian. The visit became a sensation in Azerbaijan, where the public has long been banned from visits to Karabakh and discouraged from any contacts with ethnic Armenians in general.
The group, comprising Azerbaijan's Ambassador to Russia Polad Bul-Bul-ogly and heads of major state institutions then proceeded to Yerevan for a meeting with the President of Armenia, and later on the same day a similarly composed Armenian delegation went to Baku to meet the President of Azerbaijan.
At a press conference on June 29, Armenia's Foreign Minister Vartan Oskanian said that the visit was agreed upon during the most recent meeting between Presidents Robert Kocharian and Ilham Aliyev in Saint Petersburg on June 10.
But both Armenian and Azerbaijani governments kept the plan secret until after the Azerbaijani delegation departed Stepanakert.
President Ghoukasian welcomed the visitors. Arminfo news agency quoted him as saying "How can we settle a conflict without speaking [with each other]? When we are told [by Azerbaijan] 'You must do this, or we will go to war with you,' this does contribute to mutual trust, but in fact has the opposite effect. We should proceed from international standards of settling problems."
Amb. Bul-Bul-ogly told journalists that the visit aimed at building that missing trust. "Our generation lived together, at least in the Soviet Union, and not everything was so bad, as is presented today," the Regnum news agency quoted him as saying. "Our generation knows one another, and while we are still around we need to develop a dialogue, contacts, openly express our opinions, find ways out, compromises."
Bul-bul-ogly added that there is a need for more contacts between journalists, parliament members and other representatives. "We need to pick people, who can communicate with each other in a tolerant way, express their views, and look for mutual interests, those opportunities that serve to resolve the crisis."
To date, no Azerbaijani official has ever made a public visit to NKR and Azerbaijan has refused to engage in confidence-building measures with either Armenia or NKR.
As a matter of policy, ethnic Armenians, no matter their citizenship or political views, are still barred from entering Azerbaijan. One Aze4ri official recently suggested legally banning all Azerbaijani citizens from visiting Armenia or Karabakh.
Even individual Azerbaijanis who went to Karabakh were harassed as "traitors." An Azerbaijani journalist Eynullah Fatullayev who visited Karabakh in early 2005 was imprisoned earlier this year on charges related to an article he wrote after his visit.
Dispatching an official delegation to "build bridges" in Karabakh is a significant diversion from this policy, although it is yet unclear if it will lead to a more positive tone in the Armenian-Azerbaijani dispute.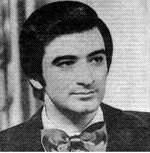 Significantly, in addition to being his country's Ambassador to Russia, Bul-bul-ogly is a widely recognized name in Azerbaijan. He is a son of a locally reknowned Azeri folkloric singer (whose grave in Shushi Bul-bul-ogly reportedly visited during the trip), and himself achieved celebrity status as a singer and actor in the 1970s and 80s. From 1988 to 2006 he was Minister of Culture.
The visit was met with incredulity in Azeri media, with Zerkalo, one of the better known local newspapers, leading with a headline "Shock!" the next day.
Vafa Gulizade, a top advisor to the late President Heydar Aliyev, condemned the visit as "an unacceptable step."
Other commentators see President Aliyev following the example of Georgia's President Mikhail Saakashvili who has adopted a more conciliatory rhetoric towards breakaway provinces of South Ossetia and Abkhazia. They see the visit as an effort to placate international mediators long annoyed with Mr. Aliyev's war-mongering, while making Armenians more willing to discuss unilateral compromises.
Yet other Azerbaijani commentators suggested that President Aliyev's war threats have always been hollow. With official talks essentially stalled, these commentators believe that Mr. Aliyev is looking for a new policy that would provide an excuse both not to deliver on the threats and not commit to unpopular compromises.
Whatever the original intention, this visit can have a positive impact on the mutual climate and lead to more dialogue and possibly even some mutual confidence-building.