Originally published in the Armenian Reporter on July 7, 2007
From Washington, In Brief
By Emil Sanamyan
State Department criticizes proposed curbs on U.S.-funded radio in Armenia
"We would be deeply concerned about any legislation that would restrict the abilities of Radio Liberty to broadcast in Armenia," the U.S. State Department said in response to a media query on July 2, a day before the Armenian government initiative banning foreign broadcasters from the national Public Radio failed to pass Armenia's National Assembly.
The Armenian service of the U.S.-funded Radio Liberty, which is frequently critical of the Armenian government, currently has that government's permission to broadcast through the Public Radio (www.armradio.am). The Armenian government's proposal would have likely stripped it of that right and also impose steep penalties on private TV and radio stations that carry foreign-funded broadcasters.
"We fail to see how any such proposed legislation would further the Armenian Government's stated desire for continued democratization, particularly in the wake of the May parliamentary elections that marked a step forward even as they reflected the need for further improvements toward democratic standards," said the spokesman's statement.
Following the parliament's failure to pass the legislation on July 3, the U.S. Embassy in Armenia spokesman Tom Mittnacht said his government was "happy that Radio Liberty will be able to continue broadcasting" and added that there should be more opportunity to discuss the proposal before the Parliament may take up the issue again. "We appreciate the substantive and active dialogue we have had with the speaker of the assembly," said Mr. Mittnacht.
Senate bill proposes $39 million in 2008 Armenia aid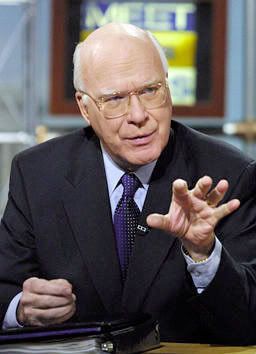 The Senate Appropriations Committee approved its version of the Fiscal Year 2008 foreign aid bill on June 28, setting aside $39 million in assistance to Armenia, according to sources familiar with the committee's report language. There were specific allocations for military assistance to Armenia or aid to Nagorno Karabakh.
Following anticipated passage by the full Senate, the bill will next need to be reconciled with the House of Representatives' version, which proposed $68 million in assistance to Armenia, $6 million to Karabakh, and additional $3.3 million in military aid to Armenia (and the same amount to Azerbaijan, see this page in the June 9 Reporter). Typically, final figures are a compromise between the House and Senate versions.
On March 29, Armenian-American groups urged Congress to provide "not less than" $75 million in economic aid to Armenia, $10 million to Karabakh and maintain parity in security assistance to Armenia and Azerbaijan.
The lower Senate allocation for Armenia came despite the overall increase in assistance to the former Soviet Union (FSU) from $350 to $401 million, as reported by the Senate Committee press office on June 28. The committee also lowered the allocation for the Millennium Challenge Corporation (MCC) to $1.2 billion, citing $2.1 billion in unobligated funds. Armenia is set to receive $235 million over five years in development aid through the MCC.
The Senate proposal also offered for a broader half a billion dollar cut in the U.S. bilateral economic assistance worldwide from $17.8 billion requested by the Bush Administration and a similar increase in development assistance to total $1.5 billion. Israel remains the largest U.S. foreign aid recipient, with the House of Representatives approving $2.4 billion in mostly security assistance.
President Bush may yet veto the entire bill if it retains funding for contraception and overseas clinics that provide abortions.
Key House sponsors welcome growing support for Genocide resolution
With 219 of 435 members of the House of Representatives now supporting the Armenian Genocide resolution (H. Res. 109), its key sponsors urged its prompt passage.
Rep. George Radanovich (R-CA) called the current level of support "a tremendous milestone [that] demonstrates unequivocal support to recognize the Armenian genocide." In a comment sent to the Reporter by his staff on June 29, he added that "Speaker [Nancy] Pelosi has been supportive of our efforts in the past, and the responsibility rests on her shoulders to bring this resolution up for a vote on the House floor. For her to not bring this up for a vote, now that there are enough cosponsors to guarantee passage, raises questions of her commitment to the issue."
Meantime, Co-chair of the Armenian Congressional Caucasus Rep. Frank Pallone, Jr. (D-N.J.) told the U.S-Armenia Public Affairs Committee that he is "very proud that this overwhelming number of U.S. Representatives now understands that our nation cannot effectively work to end current crimes against humanity without recognizing those that have previously occurred."
Russia seeks strategic ties with U.S.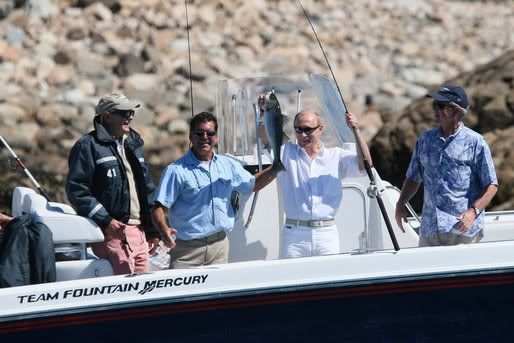 The Bush family hosted Russia's President Vladimir Putin at their home in Kennebunkport, Maine on July 1-2, with the two presidents focusing on Iran and strategic missile defense, and finalizing a new nuclear energy agreement.
The visit was arranged amid vocal bilateral disagreements on the range of issues - from status of Kosovo to energy security to U.S. plans to install radars and missile interceptors in central Europe.
At their joint press conference on July 2, President George W. Bush noted that his Russian counterpart proposed a "regional approach to missile defense." Pres. Bush said he was in "strong agreement with that concept" and that work on it should continue.
Several weeks ago, Pres. Putin offered U.S. joint use of Russia's early warning radar near Gabala, Azerbaijan instead of building new radars in Europe, a proposal Mr. Bush termed "interesting," but several experts argued was not technically feasible. (See this column in the June 16, 2007 Reporter).
This week Mr. Putin expanded on that proposal. "We are prepared to involve in this work, not only the Gabala radar," he said, but also "the newly built radar, early warning system in the south of Russia," which is currently under construction and is expected to replace one at Gabala by 2012.
Mr. Putin said that cooperation on missile defense would raise the relations "to an entirely new level" and "lead to a gradual development of strategic partnership in the area of security." But U.S. sees Russian facilities as potentially complementing and not replacing those in central Europe.
Mr. Bush also said that he was "counting on the Russians' support to send a clear message to the Iranians" through new, tougher United Nations sanctions. But the two presidents did not appear to agree on the exact nature of the sanctions.
But the former U.S. Ambassador to Russia James Collins told RFE/RL on July 3 that the summit marked another key development in bilateral relations – the signing of a key cooperation agreement on civilian nuclear energy. "To have this agreement means that we now have open the opportunity for our whole civilian nuclear communities in both countries to work together," said Amb. Collins. "And that has not been the case up till now."
The Russian President's stopover at Kennebunkport was on his way to the International Olympic Committee meeting in Guatemala, which on July 4 selected Russia's Sochi over Korean and Austrian alternatives as the location for the 2014 Winter Olympics.
An Armenian appointed British Minister of Health
The Great Britain's new cabinet will have an ethnic Armenian as Health Minister. Sir Ara Darzi, a prominent surgeon, was on June 27 appointed to the cabinet of Prime Minister Gordon Brown who took over from Tony Blair last week.
Prior to the appointment, the 47-year-old Dr. Darzi was chair of surgery at Imperial College London and National Advisor on surgery. Dr. Darzi was born in Baghdad and raised in Dublin, where his father Vartkes Darzi (Terzian) moved after receiving an engineering degree in California.
The Guardian newspaper op-ed on July 5 described the new minister as "one of the world's leading surgeons, a charismatic Renaissance man who operates at 6am, pioneers robotic non-invasive technology, and still finds time to be a formidable committee man."
In a 2003 interview with David Zenian, then with AGBU News, the elder Mr. Darzi, himself a son of Genocide survivors, took pride in his son "as first Armenian to become an honorary Knight Commander of the Most Excellent Order of the British Empire (KBE)."
Dr. Darzi himself said at the time that he would "really like to take my knowledge to Armenia… I have not had the chance until now, but I hope to get more involved in the coming years. I want to go to my roots. I have served in many countries around the world. Why not also Armenia?" he said.
OSCE to monitor Turkish elections, sort of
The Organization for Security and Cooperation in Europe (OSCE) will dispatch a monitoring mission to "assess" Turkey's general elections this July 22, it said in a statement on June 25. "The mission, led by Julian Peel Yates from the United Kingdom, includes experts from 14 OSCE countries."
But the team, the release said, "does not intend to carry out systematic or comprehensive observation of the voting, counting, or tabulation." The OSCE will issue a report of findings two months after the completion of the election process.